Weekly Training Update: Developing a routine
Happy Monday, everyone! And Happy New Year too! I officially have one week left before I go back to work, so I am soaking up my time with my baby this week! We've gotten into a pretty good routine here at home, so working out will be interesting once I go back to work, but I'm determined to fit it in! If all else fails, I plan to still do T25 workouts while having the baby in the pack 'n play beside me. That's worked out pretty well so far, so I think it'll be a good back-up plan for next week!
Enough about my plans for next week though…Here's how my week of workouts went last week.
Monday: We'd just gotten back from vacation the night before, so I couldn't bear to leave the house and head to the pool just yet, so I decided to bike instead. I got in an hour before the babe woke and needed me.
Tuesday: I did my first official run workout of postpartum! I ran 6.2 miles total, and did a sprint interval workout. I decided to do 6 hill sprints (short hills), and then 6 flat 20 second sprints. I felt really good and it was awesome to feel "fast" again!
Wednesday: I decided to do a bike "workout". It wasn't much, I just did two 10 minute tempos at what used to be my Ironman pace for a total of 1 hour. It felt hard just holding it for 10 minutes at a time, haha!
Thursday: Another run workout! This time, I did 3×1 mile repeats for a total of 6.4 miles. They were at my old tempo pace and felt HARD!
Friday: I was able to make it to the pool this day! I did my first swim workout too! It was a great way to "ring in the new year"! I did a pyramid of 100, 200, 300, 400, 500, 400, 300, 200, 100 yard "sprints" which totaled 3,500 yds with warm-up and cool-down! I was POOPED after, but glad I did it!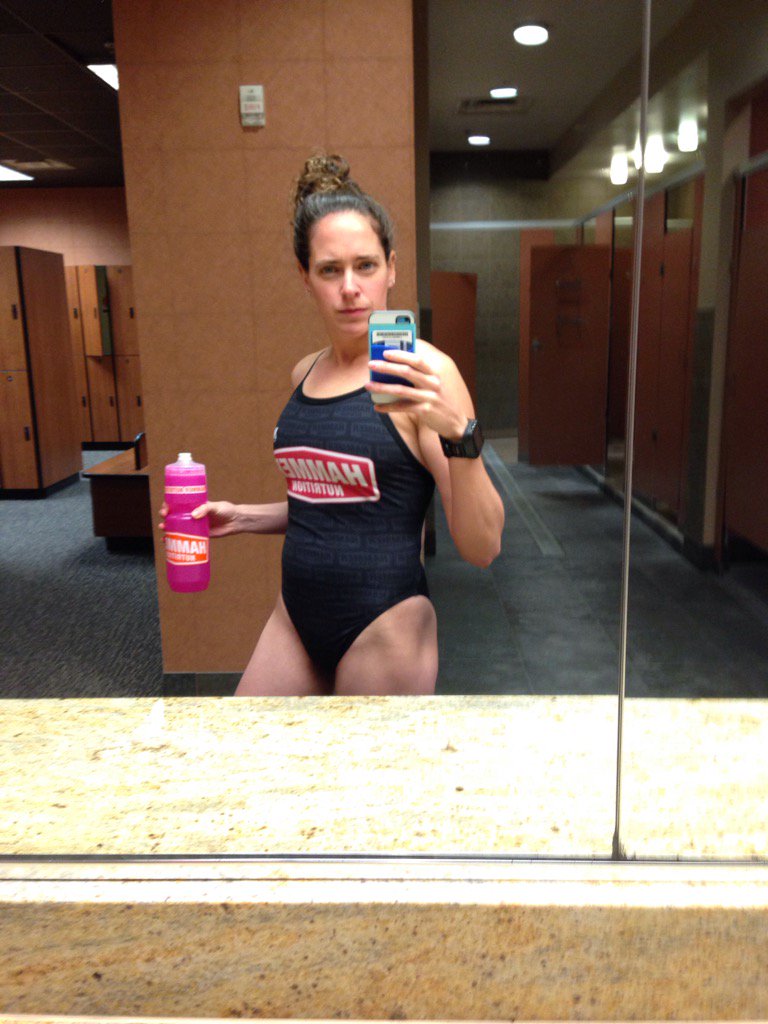 Saturday: My first "long" run of my marathon training! I did 9 miles at a SLOOOOOW pace. I was up twice in the night with the baby, so I was SUPER tired for the run and it showed! I'm starting to regret setting the goal of PR-ing in the marathon in April because right now I can't even hold marathon pace for 4 miles, let alone 26! We'll see how it goes though. I'll still race in April, and if I'm PR-ready, I'll go for it. If not, I'll just do what I can.
Sunday: Another hour bike ride at "tempo" pace for 40 minutes. I wanted to go longer, but mom-duty called!
So that was my week! Looks a lot different than this time last year, but that's ok because I have a whole different life this year than I did last year, and I love it!
How were your first workouts of 2016?
Any big race plans for this year?